The large private backyard features a covered patio with built-in gas grill, refrigerator, and sink; a large 3-spill waterfall; a kids play structure; beautiful landscaping - all in a woodland setting surrounded by towering evergreens.
Please click on a picture to see a larger view.
First, a view of the backyard from the master suite's balcony.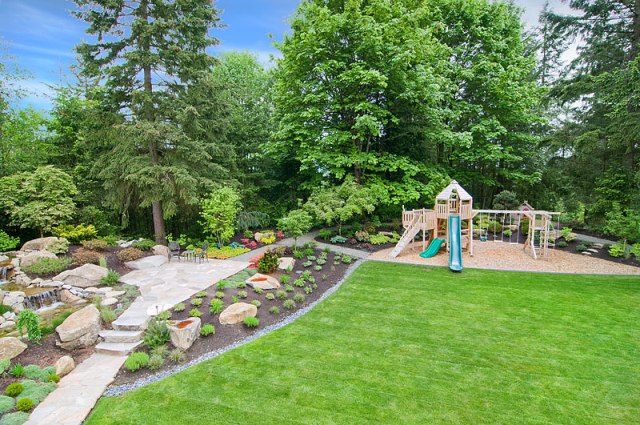 Next, a view of the main house from the back of the yard. The 2-car detached garage is visible to the left of the main house.
Here you see the covered patio area with its built-in Viking grill, refrigerator and sink.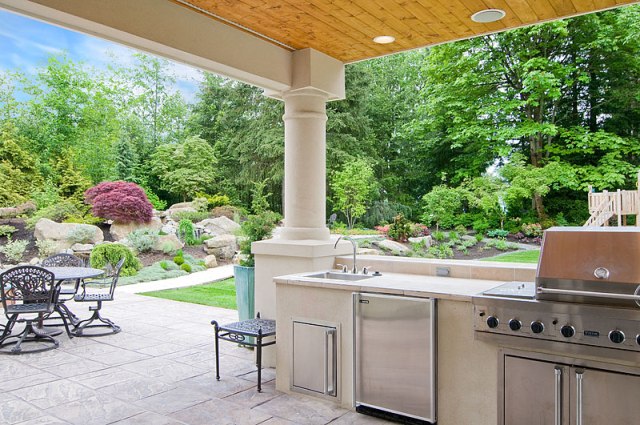 A close up view of the large 3-spill waterfall.